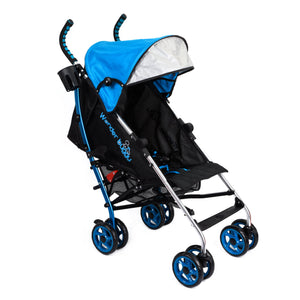 TONS OF FUN. Great fun for kids and usually becomes their favorite toy, hands down. It's guaranteed to be tons of fun!
EASY TO USE. This toy is easy to use and comes ready for playtime right out of the box
AFFORDABLE. Wonder Buggy offers the best value for the best price, every time and this toy will make your kid happy without spending a fortune
MAKE YOUR KID SMILE. Want to make your kid smile? At Wonder Buggy our toys are created with the kid in mind. So make them smile today with our latest innovations in fun
WONDER BUGGY: A BRAND YOU CAN TRUST. Wonder Buggy makes over 2000+ toys for kids including everything from rc cars, bmx bikes, stuffed animals, plush toys, interactive animals, toy kitchen sets, and every kind of toy imaginable. So buy from a brand you can trust. Buy Wonder Buggy and every toy comes with our 100% Fun Guarantee.